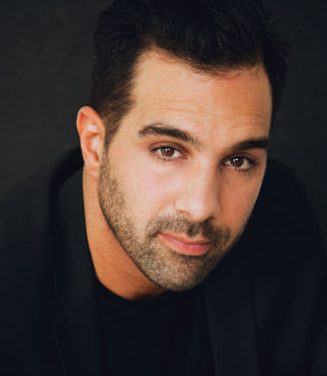 CV
Photos
Biography
Videos
| | |
| --- | --- |
| Playing Age | 28 - 40 |
| Nationality | Danish |
| Based in | Copenhagen, Denmark |
| Language, fluent | Danish, English, Arabic |
| Language, knowledge | German, Spanish, Swedish |
| Singing voice | Tenor |
| Skills | Actor-Musician, Audio Books, Comedy, Dubbing, Musician-Professional, Writer/Director - Comedy Fringe, Basketball, Scuba Diving*, Sky-Diving*, Swimming, Scriptwriter (professional), Beatboxing (vocal percussion), Drums, Guitar, Percussion, Piano, Rap |
| Eye colour | Brown |
| Hair colour | Black |
| Height | 187cm |
| Off-the-shelf clothing size (Top) | XL / 42 |
| Jeans Size | 34/34 |
| Dress shirt (Neck size) | 43 |
| Suit size | 52 |
| Shoe size | 44,5/ 45 |
| Hat size | 58 |
Selected Credits
*
| | | | | |
| --- | --- | --- | --- | --- |
| Film | Role | Year | Director | Company |
| Marco Effekten | Assad (lead) | 2020 | Nordisk Film | Martin Zandivliet |
| Danmarks Sønner | Ali (Lead) | 2019 | Ulaa Salim | Hyæne Film |
| | | | | |
| --- | --- | --- | --- | --- |
| Short Film | Role | Year | Director | Company |
| King | David (lead) | 2015 | Frederik Louis Hvid | Super 16 |
| Julie & Rafiq | Rafiq (lead) | 2014 | Aske Bang | Danish National Film School |
| Min bror / My brother | Malik (lead) | 2013 | Ulaa Salim | Ufilm |
| | | | | |
| --- | --- | --- | --- | --- |
| Television | Role | Year | Director | Channel |
| The Looming Tower | Abu Jandal | 2018 | Craig Zisk | Hulu |
| Grand Danois | Hamid al Misri - Pakkebud | 2016 | Mick Øgendahl & Henning Hoffmeyer | Danish National TV2 |
| Lille Mand II | Zaki | 2016 | Morten BH | Danish National TV2 |
| Rita III | Said | 2015 | Mogens Hagedorn, Lars Kaalund | Danish National TV2 |
| A-Klassen | Malik (lead) | 2013 | Morten BH | Danish National DR2 |
| | | | | |
| --- | --- | --- | --- | --- |
| Theatre | Role | Year | Director | Stage |
| Aladdin | Eugene | 2018 | Christian Lollike | The Royal Danish Theatre |
| Der var et Yndigl Land" | Lead | 2018 | Christian Lollike | Teater S/H |
| Erasmus Montanus | Jacob | 2018 | Christian Lollike | Aarhus Teater |
| Ravage Royal | Ensemble | 2016 | | The Royal Danish Theatre |
| Jeg hører stemmer | Zaki | 2016 | Christian Lollike | The Royal Danish Theatre & Teater S/H |
| | |
| --- | --- |
| Nominations | Year |
| Best Leading Actor - Son of Denmark - Robert Award | 2020 |
| Best Leading Actor - Son of Denmark - Bodil Award (Danish Film Critics Association) | 2020 |
Zaki Youssef, (b. 1979, Danish-Egyptian) has for the past 15 years established his name on the Danish art scene, where he has shown his multi-talent as a successful actor, playwright, rapper and composer. In April 2019, the feature film "The Sons of Denmark" premiered, where Zaki plays his first lead role in a feature film, as Ali. With personal good reviews to follow. In the fall of 2018, he made his international debut in the American television series "The Looming Tower", where he plays the role of Abu Jandal. In Denmark he has been starring in series such as "Rita", "Grand Danois" and "A-klassen", as well as playing lead in the short films "King", "My Brother" and "Julie & Rafiq".
Zaki co-authored the controversial DR2 TV success "It slører stadig", and is currently writing on a series for HBO where he is co-author, and on a Danish web series where he is the lead author.

Zaki has acted on a large number of Danish theater scenes. Most recently at The Royal Theater in the performance "Aladdin" as Eugene, as well as in Christian Lollike's Reumert Award winning performance "Eramus Montanus".
In 2011, Zaki won a Reumert Talent Prize for the performance "Præmie Perker" which he both wrote (his dramatist's debut) and played lead at The Royal Theater. He then wrote the Reumert nominated and partially autobiographical performance "Jeg hører stemmer" (2016), where he plays all the characters in his own life, as well as the successor "Der var et yndigt land" (2018).
 
Zaki is a distinctive artist on the Danish rap scene, where his critically acclaimed debut album was nominated as best new rapper for the Danish HipHop Awards. In 2016 he rewrote an opera into rap during the Copenhagen Opera Festival.

He has been named this year's artist at The Royal Theater, performed at the Egyptian State Opera and has won Frederiksberg's talent prize 2008. Zaki is also involved in a number of political and social networks at grassroots level in both Denmark and abroad.