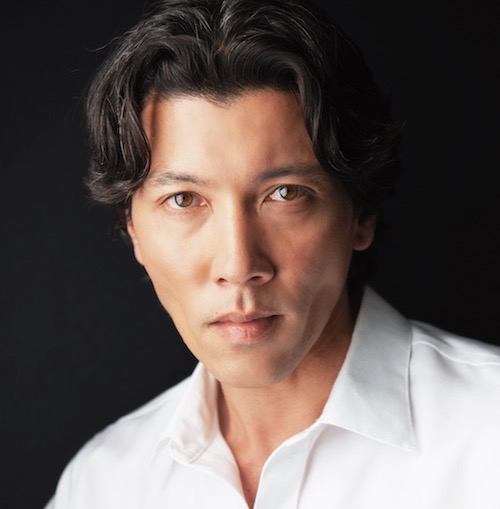 CV
Photos
Biography
Videos
| | |
| --- | --- |
| Playing Age | 28 - 45 |
| Nationality | Danish |
| Based in | Los Angeles, USA / Copenhagen, Denmark |
| Education | Globe Actors Studio Tokyo, Japan |
| Language, fluent | Danish, English, Japanese |
| Language, knowledge | Spanish, German |
| Singing voice | Tenor |
| Skills | Kung Fu*, Martial Arts*, Sword Fighting, Thai Boxing*, |
| Eye colour | Brown |
| Hair colour | Black |
| Height | 180cm |
| Weight | 70.00 |
| Off-the-shelf clothing size (Top) | M |
| Off-the-shelf clothing size (Bottom) | 30/34 |
| Jeans Size | 30/34 |
| Suit size | 48 (US 46) |
| Shoe size | 44-45 |
Selected Credits
*
| | | | | |
| --- | --- | --- | --- | --- |
| Film | Role | Year | Director | Company |
| The Doorman | Hammer | 2020 | Ryuhei Kitamura | Lions Gate |
| Unbroken: Path to Redemtion | Watanabe "The Bird" | 2018 | Harold Cronk | Universal |
| Fantastic Beasts: The Crimes of Grindelwald | Krall | 2018 | David Yates | Warner Bros |
| Le accelerator | Le accelerator | 2017 | Thomas Eikrem | Filmrage |
| Housewife | Bruce O'Hara | 2017 | Can Evrenol | Anka Film |
| Actos of Vengeance | Hulking Man | 2017 | Isaac Florentine | Millennium Films |
| Liza, the Fox-Fairy | Tony Tani (lead) | 2013 | Karoly Ujj Meszaros | Film Team |
| Dark Samurai | Lead | 2013 | Sidney Lexi Plaut | Spearhead Pictures |
| | | | | |
| --- | --- | --- | --- | --- |
| Television | Role | Year | Director | Channel |
| Hvide Sande | Jimmy | 2021 | Tilde Harkamp a/o | Danish National TV2 |
| Alfa | Wester | 2020 | Avaz Brothers | Danish National TV2 |
| The Man in The High Castle | Colonel Saito | 2019 | Daniel Percival | Amazon |
| Origin | Murukawa | 2018 | Paul W.S. Anderson | Youtube Red |
| Iron Fist | Scythe | 2017 | RZA | Marvel |
| Karate Kill | The Swordsman | 2016 | Kurando Mitsutake | |
| Lilyhammer III | Tensing | 2014 | Øystein Karlsen | Netflix |
David Sakurai was born on July 19, 1979 in Copenhagen, Denmark. At the age of 18, he moved to Japan where he received his theatrical training and honed his skills in the indie film scene in Tokyo. After relocating back to Denmark in 2008, Sakurai proved himself a strong, versatile actor having been cast in a variety of drama, comedy and action.

Sakurai first became known to international audiences for his performance in Károly Ujj Mészáros' fantasy noir Liza, The Fox-Fairy. The film was a huge theatrical success in it's home country and Japan. In the U.S. market, he had a flashy role in Scott Buck's series Iron Fist from Marvel Studios and Netflix.

His work in Scandinavia include Hans Peter Mollands' revenge comedy In Order of Disappearance and the Netflix show Lilyhammer. His most recent work has seen him starring as the lead in the controversial drama Housewife from Turkish filmmaker Can Evrenol, followed by the role as Mutsuhiro 'The Bird' Wantabe in the Harold Cronk-directed Unbroken: Path to Redemption, the sequel to the three-time Academy Award nominated 2014 film.

2018 will see him joining J.K. Rowling's Harry Potter wizarding world, in David Yates' Fantastic Beasts: The Crimes of Grindelwald. Sakurai portrays the role of Krall, a wizard and loyal follower of Grindelwald. Other upcoming projects include the Paul WS Anderson series Origin and Ridley Scott's Amazon series The Man in The High Castle.

To request long showreel, please contact the agency.