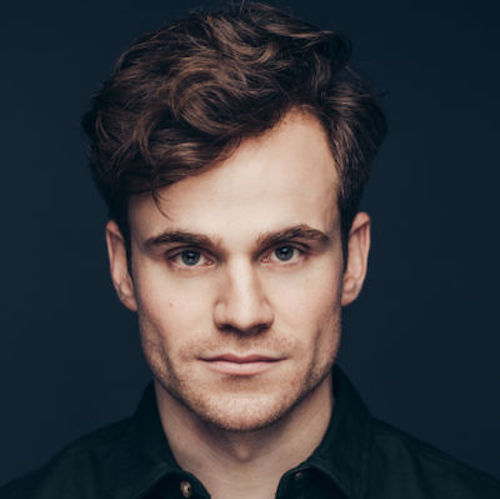 CV
Photos
Biography
Videos
Voice
| | |
| --- | --- |
| Playing Age | 25 - 35 |
| Nationality | Danish |
| Based in | Copenhagen, Denmark |
| Language, fluent | Danish, English |
| Language, knowledge | German |
| Singing voice | Tenor |
| Skills | Dubbing,Musical Theatre,Voice Over, Basketball,Skateboarding,Football,Skiing,Running,Weight Training,Badminton, Improvisation, Guitar,Baritone-High,Drums,Piano |
| Driving licence | Motorcycle Licence,Car Driving Licence |
| Eye colour | Blue-Green |
| Hair colour | Light/Mid Brown |
| Height | 170cm |
| Weight | 63.50 |
| Off-the-shelf clothing size (Top) | S |
| Off-the-shelf clothing size (Bottom) | 44 |
| Jeans Size | 28/32 |
| Dress shirt (Neck size) | 39 |
| Shoe size | 41 |
| Hat size | 59 |
Selected Credits
*
| | | | | |
| --- | --- | --- | --- | --- |
| Film | Role | Year | Director | Company |
| Skammerens Datter II - Slangens Gave | Davin | 2018 | Ask Hasselbalch | The Serpent Gift |
| Askeladden | Prins Frederik | 2017 | Mikkel Brænne Sandemose | Maipo Film |
| Hundeliv | William | 2016 | René Frelle Petersen | 88 Miles |
| Skammerens Datter | Davin | 2015 | Kenneth Kainz | Nepenthe Film |
| Summer '92 | Fremming Povlsen | 2015 | Kasper Bafoerd | Meta Film |
| Kolbøttefabrikken | Frank | 2014 | Morten Boesdal Halvorsen | Fridhjof Film |
| The Miracle | Young Jakob | 2013 | Simon Staho | Film I Vast |
| You and me forever | Tobias | 2012 | Kasper Munk | Nimbus FIlm |
| | | | | |
| --- | --- | --- | --- | --- |
| Television | Role | Year | Director | Channel |
| Try Hard | Vært | 2022 | | Viaplay |
| Fixer | Supporting | 2022 | | Discovery |
| Cold Hawaii | Mads-Emil | 2020 | Morten BH | Xee |
| Fars Drenge | Pelle | 2021 | Morten BH | Discovery |
| Mellem Os / Love Story | Ryan | 2019 | Charlotte Sach Bostrup | Danish National TV2 |
| Gildseltagningen / Below the surface | Silas | 2017 | Kasper Barfoed | Kanal 5 |
| Juleønsket | Zacharias | 2015 | Carsten Myllerup | Danish National TV2 |
| Heartless | Peter | 2015 | Natasha Arthy a/o | Fridhjof Film |
| Anton90 | Anton | 2015 | Martin Skovbjerg | Danish National DR3 |
| Dicte II | Simon | 2015 | Kasper Barfoed | Danish National TV2 |
| True Blood II, III, IV, V | Godric | 2012 - 2009 | John Dahl | HBO |
| Those Who Kill | Andreas | 2011 | Niels Nørlev | Miso Film |
| Park Road II | Jonas | 2010 | Tilde Harkamp | Danish National TV2 |
With an English father and a Danish mother, Allan Hyde was born and raised in Copenhagen, Denmark. Allan began studying acting at the age of 11 and soon after was cast in Cameron Macintosch's production "Les Miserables".

Allan's big breakthrough came when Oscar-winning director Allan Ball reunited a worldwide cast for the acclaimed HBO's television series "True Blood" where he played a crucial character named Godric.

In Denmark, Allan's first TV role was in the mini-series "Album", followed up by "Kødkataloget" as well as starring in "Heartless", "Dicte" and "Gidseltagningen (Below the Surface)". Other TV productions include "Those Who Kill","Lærkevej" and the Norwegian series "Implosion".

In 2008, Allan starred in the short film "The Awakening" which was nominated for an Oscar. Furthermore, he has participated in a wide selection of feature films such as "Father of four", "Hundeliv" and the epic saga "Skammerens Datter" where he plays one of the lead roles.

On the Danish theatre scene, Allan performed in the hit musical "Grease" which run over two seasons and later on he played Bobby in "Saturday Night Fever"

Allan explored other creative passions when he wrote, directed and starred in the English-language short film "Stupid Clown" after directing two Danish short films: "Rickshaw" and "Friendship". In 2020, he has written, directed and played in the tv-series "Cold Hawaii" with his colleague Aske Bang.


To request long showreel, please contact the agency.