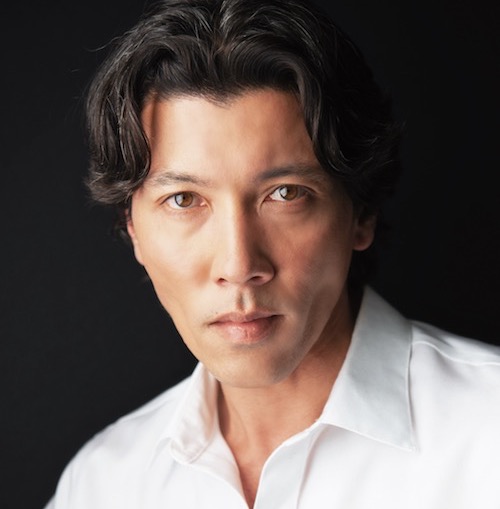 CV
Photos
Biography
Videos
| | |
| --- | --- |
| Playing Age | 28 - 45 |
| Nationality | Danish |
| Based in | Los Angeles, USA / Copenhagen, Denmark |
| Education | Globe Actors Studio, Tokyo (Japan), 2 years, 2003 - 2005 |
| Language, fluent | Danish, English, Japanese |
| Language, knowledge | Spanish, German |
| Singing voice | Tenor |
| Skills | Martial Arts*,Thai Boxing*,Sword Fighting,Kung Fu*, |
| Eye colour | Brown |
| Hair colour | Black |
| Height | 180cm |
| Weight | 70.00 |
| Off-the-shelf clothing size (Top) | M |
| Off-the-shelf clothing size (Bottom) | 30/34 |
| Jeans Size | 30/34 |
| Suit size | 48 (US 46) |
| Shoe size | 44-45 |
Selected Credits
*
| | | | | |
| --- | --- | --- | --- | --- |
| Film | Role | Year | Director | Company |
| The Doorman | Hammer | 2020 | Ryuhei Kitamura | Lions Gate |
| Unbroken: Path to Redemtion | Watanabe "The Bird" | 2018 | Harold Cronk | Universal |
| Fantastic Beasts: The Crimes of Grindelwald | Krall | 2018 | David Yates | Warner Bros |
| Le accelerator | Le accelerator | 2017 | Thomas Eikrem | Filmrage |
| Housewife | Bruce O'Hara | 2017 | Can Evrenol | Anka Film |
| Actos of Vengeance | Hulking Man | 2017 | Isaac Florentine | Millennium Films |
| Liza, the Fox-Fairy | Tony Tani (lead) | 2013 | Karoly Ujj Meszaros | Film Team |
| Dark Samurai | Lead | 2013 | Sidney Lexi Plaut | Spearhead Pictures |
| | | | | |
| --- | --- | --- | --- | --- |
| Television | Role | Year | Director | Channel |
| Hvide Sande | Jimmy | 2021 | Tilde Harkamp a/o | Danish National TV2 |
| Alfa | Wester | 2020 | Avaz Brothers | Danish National TV2 |
| The Man in The High Castle | Colonel Saito | 2019 | Daniel Percival | Amazon |
| Origin | Murukawa | 2018 | Paul W.S. Anderson | Youtube Red |
| Iron Fist | Scythe | 2017 | RZA | Marvel |
| Karate Kill | The Swordsman | 2016 | Kurando Mitsutake | |
| Lilyhammer III | Tensing | 2014 | Øystein Karlsen | Netflix |
David Ken Sakurai Bo, was born in Copenhagen, Denmark. His Eurasian heritage, has through the years brought his work around the globe, across
cultures - through Europe, Asia and the U.S.

Sakurai first became known to international audiences for his performance in Károly Ujj Mészáros' fantasy noir Liza, The Fox-Fairy. The film was a
European festival darling and heralded for best picture several times over. David's performance as the lead character "Tomy Tani", gained a great cult
following with European and Asian audiences.

In the U.S. market, he was introduced in the flashy role of Marvel villain, Scythe, in Scott Buck's martial arts series Iron Fist from Marvel Studios. He

followed this, with the role of Mutsuhiro 'The Bird' Watanabe in the Harold Cronk-directed Unbroken: Path to Redemption, the sequel to the three-
time Academy Award nominated 2014 film.

His work in Scandinavia and Europe include Hans Peter Mollands' revenge comedy In Order of Disappearance, opposite Stellan Skarsgård, the Netflix
show Lilyhammer, and Acts of Vengeance, alongside Antonio Banderas.

2017 saw him starring as lead opposite Clémentine Poidatz in the controversial drama Housewife from Turkish filmmaker Can Evrenol.
In 2018 he joined J.K. Rowling's Harry Potter Wizarding World, in David Yates' Fantastic Beasts: The Crimes of Grindelwald. Here he portrayed the role
of Krall, a wizard and loyal follower of Johnny Depp's Grindelwald.

His recent feature films include, The Doorman, from Japanese director Ryûhei Kitamura, starring opposite Jean Reno and Ruby Rose, and the Danish
fantasy film Wonderland Recoil by Shaun Rana.

On the Television side he has been a recurring on the Paul WS Anderson series Origin, Ridley Scott's Amazon series The Man in The High Castle,
guest-starred in S.W.A.T. and been a series regular on the Scandinavian TV series Hvide Sande & Alfa.

David's strong interest in the creative process of Film/TV as a whole, lead him into writing and producing himself, starting with Echoes of a Ronin, an
action-fantasy film, funded by The Danish Film Institute, premiering on Danish National TV in 2014.

He has since established his own production company, Bonnaveddda Entertainment, founded with partner Kristina Korsholm, and has in recent years
been developing and writing several projects in close collaboration with Denmark's Space Rocket Nation amongst others.

2023 will see David starring in three highly anticipated productions: The video-game, Everywhere, from Grand Theft Auto producer Leslie Benzies. The
Japanese film, Lion Girl, from Toho Studios, and Netflix's live action series, Avatar: The Last Airbender - in a still secret undisclosed role.

To request long showreel, please contact the agency.